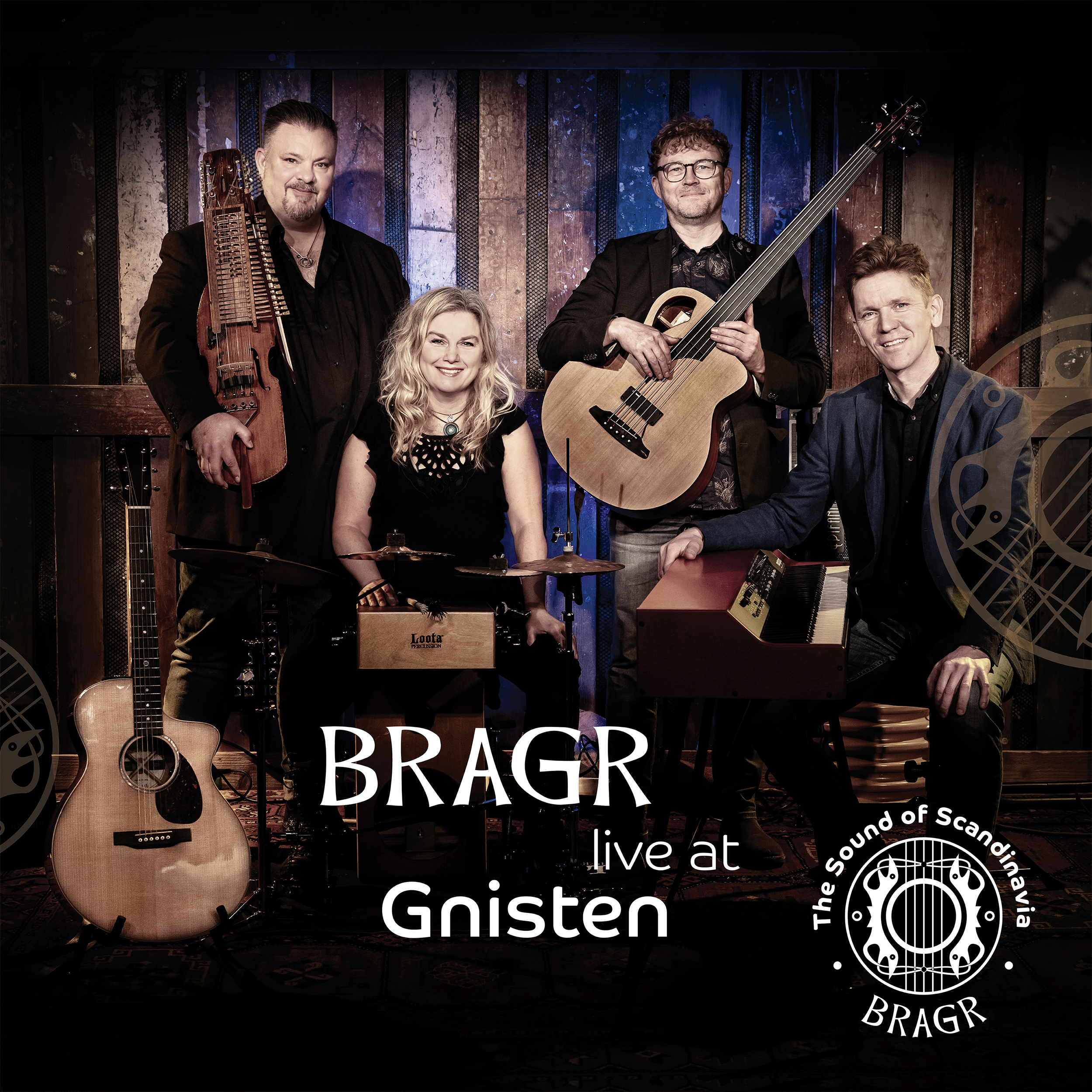 PRESSRELEASE
BRAGR is the sound of Scandinavia!
Enchanting and touching musical entertainment for all audiences!
The band has released a new album, "Live at Gnisten" in February 2023.
The band has released an album, "Live at Engelsholm Castle" in January 2020.
The bands nyckelharpa player Perry Stenbäck, has received the Danish Music Awards / Folk (Grammy) as musician/artist of the year 2009 & 2019!
PERRY STENBÄCK: Nyckelharpa, (keyed fiddle), guitar and vocals.
CHRISTINE DUEHOLM: Drums, percussion and vocals.
JESPER FROST BYLLING: Fretless acoustic bass and vocals.
KRISTIAN BISGAARD: Piano and vocals.
BRAGR plays contemporary Scandinavian folk music with both traditional tunes and original compositions. Their arrangements gives the music a fresh aura and elements of surprise. During concerts, the musicians presents the melodies with humorous anecdotes and interresting stories about the old fiddlers, from whom they inherited the material, to make the music come even more alive.
The old nordic instrument, the Nyckelharpa, is the center of the tradition Bragr reinterprets and it's surrounded with Christine Dueholms groovy drumming with exotic percussionsounds mixed in, Jesper Frost Byllings melodic bass lines and Kristian Bisgaards elegant and creative piano playing. The band also uses their voices in harmony to add another layer to their characteristic sound.
The music of BRAGR reminds us of who we were, and still are. It's the sound of Scandinavia that brings both a tear to your eye and a smile on your face, whilst tapping your feet.