Shop CD 'Danmarkar'n by BRAGR at Folkshop.dk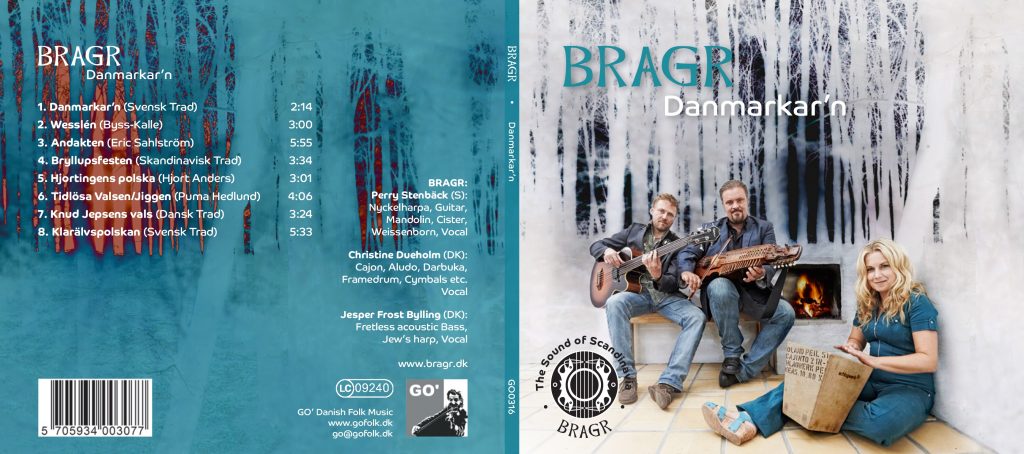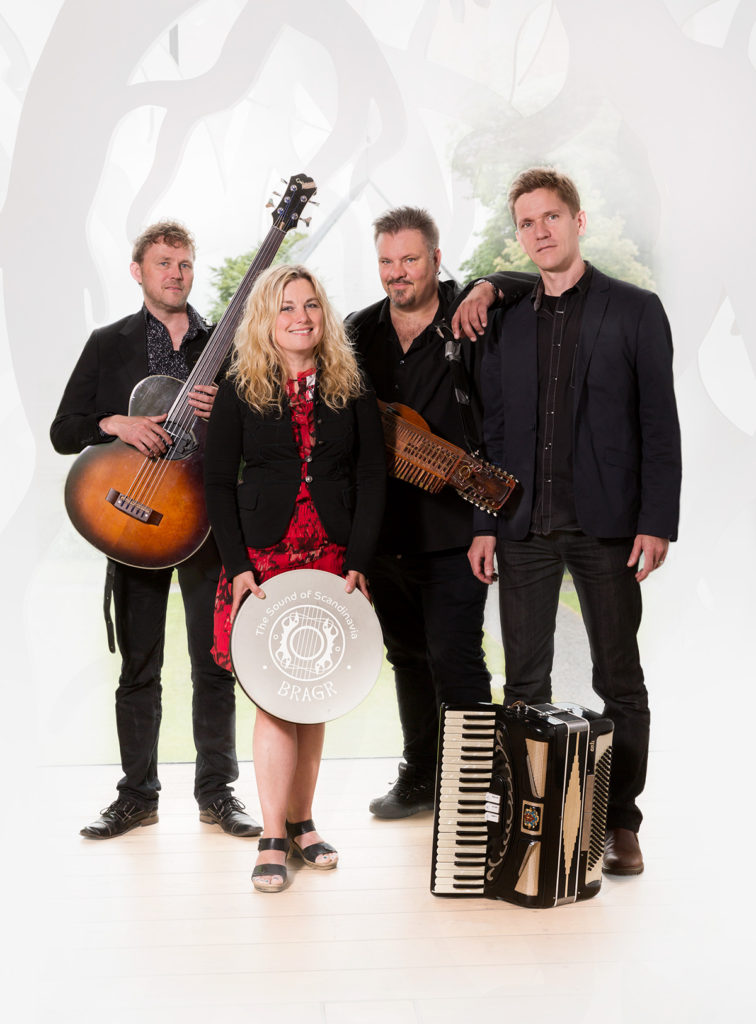 Prepare for BRAGR!
One came from Northern Jutland, another from Sweden. The third and last member came from Gadbjerg and the three different musicians formed BRAGR to gather around their mutual love for traditional melodies and folk songs.
Each one of the band members are great instrumentalists and together you will experience an ensemble that manages – in an extrodinary way – to back up and support each other and who makes a mutual effort to hit the core of the music they're playing.
It's folk music they're plaing, no doubt about it, but BRAGR also displays how many different expressions folk music posesses.
Their repertoire spans over 3 centuries!
Musically it's traditional Scandinavian melodies and folk-songs. Emotionally it spans from painful grief and unconditional love over to joyous happines.
Reviews:

– "Crispy still, moving, touching, wildly uplifting, powerfully energetic and elegantly rythmically and dynamic, the four musicians of BRAGR unfolded all their knowledge and power …"

– Helge Engelbrecht, Mariehaven
– "The quartet, led by Swedish born Perry Stenbäck, delivered a beautiful concert, might have surprised major part of the audience, who didn't know the band from before and as Perry said,  "You won't leave the concert hall 'empty-eared'".
– "The band performed some original compositions and traditional waltzes, jigs and polskas, spiced up with the bands unique sound … ."
– "Christine Dueholm was outstanding on all her different percussion instruments and then there was Perry, who beside his amazing guitar playing also delivered great nyckelharpa tones, that would have made his Swedish master, Peter Puma Hedlund, proud … ."

– Rootzone Music Magazin, after a concert at Strib Winter Festival
BRAGR members
Perry Stenbäck: Vocal, guitar and nyckelharpa (keyed fiddle). Perry recieved a Danish Music Award/Folk (grammy) in 2009 as "Instrumentalist of the year", and in 2010 was voted no 2 in "Ekstra Bladets" readers poll: Denmarks best guitar player.
Christine Dueholm: Vocal, drums and percussion (a.o things: cajon, darbuka, cymbals and bells). Christine was one of the sisters from the acclaimed bands "Sisters" and "Morild", who toured in Europe and Asia.
Jesper Frost Bylling: Vocal and fretless 5 string acoustic bass. Jesper has travelled everywhere from Greenland to Southafrica with his bass, and performed with, amongst others Allan Olsen, Gary Snider and Ole Frimer.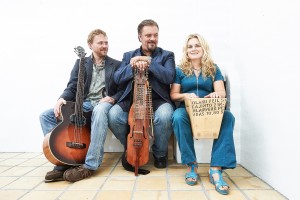 Kontakt / booking: Christine Dueholm
Shop CD 'Danmarkar'n by BRAGR at Folkshop.dk